Understand the health insurance TPA track, from service outsourcers to industry innovation drivers
2019-08-25 10:26:10
VHS
290
Previously, VCBeat.TOP conducted a systematic analysis of the health insurance innovation track. (For details, please refer to: A long article on the interpretation of the health insurance innovation track. Unicorn companies will emerge from these directions.) In this article, we take stock of innovative health insurance companies, Internet insurance channels / platforms, TPA, and medical insurance payment innovation companies, summarized the general outline of health insurance business innovation.
In order to further understand the health insurance innovation track, we will also continue to interpret the specific situation of each segment. This article focuses on TPA, and will discuss from the perspective of TPA's traditional business model, innovation path evolution, and promotion of health insurance development.
Why the interpretation of the subdivision direction, the first is the TPA field, for the following reasons: one is that the health insurance TPA business is relatively mature with mature product / service models and company cases; the other is that the health insurance TPA is still under development In terms of business connotation and business model, there are new contents to talk about. The third is that as health insurance scales up, TPA will first share dividends, which is of guiding significance for the venture capital crowd.
According to our habits, an overview of the full text is as follows:
TPA business summary, work outsourced by health insurance companies;
TPA head enterprise inventory, how did MSH, China Health Connect, etc. develop?
Collaborating on insurance services, moving from expense reimbursement to managed care;
From TPA to full-process innovation, the trillions in health insurance market dividends are divided.
TPA Business Summary, Work Outsourced by Health Insurance Companies
According to the general definition, the health insurance third-party service company is generally called TPA, which is the abbreviation of Third Party Administrator for Group Medical Insurance, which refers to the medical insurance third-party management company. It is a company in the medical insurance industry that provides third-party management services to health insurance companies or insurance companies operating medical insurance, especially medical expense insurance. Its business includes providing new contracts and security services, processing claims, providing customer services, and building medical services. Service agency network, arrange medical expenses settlement services, etc.
Gu Bing, general manager of Beijing Financial Street Insurance Brokers Co., Ltd. has more than 30 years of experience in the insurance industry. He told VCBeat.TOP that traditional TPA actually does work outsourced by health insurance companies, and its main functions include reimbursement of discounted tickets, data governance, fee management, and provision of treatment advice and compensation advice services to insurance companies to the extent permitted by the insurance sum.
Table 1: main functions of health insurance TPA company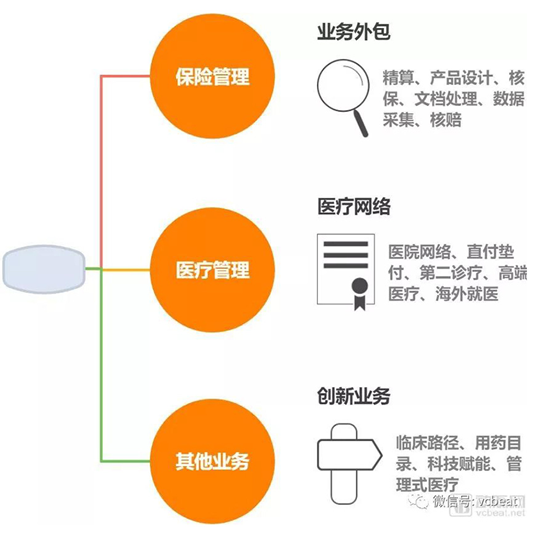 Data source: public information collation, VCBEAT.TOP
During the operation of traditional health insurance, there are problems such as asymmetric information, low specialization, high payout ratio, and low profitability. TPA participates in health insurance operations as an independent entity and can effectively address these issues.
For health insurance companies, TPA helps them collect and process information during the process of insurance, underwriting, and claims, and improves their risk management and control capabilities; for insureds, TPA helps them better understand insurance terms and rights and obligations , Fill in the insurance and compensation information truthfully and objectively, and reduce the occurrence of false reports, concealment, and fraud.
Gu Bing pointed out that because TPA's customers are insurance companies, large commercial companies rather than ordinary policyholders, TPA's interest tends to be insurance companies, and the purpose is to improve the operating efficiency and reduce costs of insurance companies.
Although the optimization of medical services can improve the medical experience of the insured, it requires additional costs. In the case of homogeneous insurance products and price wars, the construction of medical service networks, high-end medical services and health management services are more like Icing on the cake, the insured needs to develop awareness of paying for quality services.
In the classification of TPA companies, Jiang Guanjun, a partner and actuarial consultant of Milliman's actuarial consulting company, told Arterial.com that TPA companies can be classified according to the service objects. There are three main types: serving payers (medical insurance, commercial insurance , Individuals), TPAs that serve healthcare providers and enhance personal medical experience.
At present, TPA companies mostly serve payers because they can pay directly and have a complete profit model. The main business areas also include product development, risk management and control, medical service network, claims empowerment, patient service, chronic disease management, etc. For example, developing insurance products for diabetic patients, electronic diagnosis of medical records, prescription identification, and patient demand are Medical guidance, appointment, consultation, etc.
"Differentiating for different groups, providing different products, such as diabetes-related illness insurance, complication surgery insurance; chronic disease management, drug compliance and other aspects were also the business of TPA companies. In this regard, foreign companies have done better, such as the United States TPA companies found that many patients couldn't complete the treatment plan on time due to transportation problems, so they arranged transportation services. Domestic companies currently do not do so meticulous. "Jiang Guanjun said.
Inventory of TPA head companies, how did MSH and China Health Connect develop?
We mentioned earlier that the emergence of TPA service companies stems from "pain points" in the health insurance industry. First of all, most of the domestic health insurance businesses are life insurance companies, and the major types of insurance are serious illness insurance. Although medical insurance has developed rapidly, it is relatively small, so the medical insurance team has the right to speak smaller.
Under such circumstances, life insurance companies have focused on the internal allocation of resources, and will not deploy large-scale medical operation teams, so they cannot operate professionally. Secondly, because health insurance accounts for a relatively small amount of total social medical and health expenditure, and lack of control over medical institutions, commercial insurance companies cannot establish a high-quality medical service network and conduct effective medical cost control and intervention.
This provides the soil for the emergence and development of third-party service companies. The meaning of third-party service companies for health insurance companies is business separation and outsourcing, such as the most basic parts of IT system planning and implementation, and market research in the design phase of insurance products, data support, product and channel management, customer relationship maintenance; underwriting and compensation business, construction of medical service network, establishment of quick compensation direct compensation system; and daily health consultation demand response, health management, etc.
In the field of health insurance TPA, domestic companies have basically been developed since 2012, which has nothing to do with the overall size change of the health insurance industry.
According to data from the China Banking and Insurance Regulatory Commission, the original premium income of domestic health insurance business in 2012 was only 86.277 billion yuan. From 2013 to 2018, the compound annual growth rate (CAGR) of the health insurance market reached 35.95%. In 2018, the original insurance premium income of the health insurance business was 544.813 billion yuan, an increase of 24.12% year-on-year. The health insurance business claims and payments were 174.434 billion yuan, an increase of 34.72% year-on-year. Only in a rapidly expanding market will there be opportunities for large-scale innovation.
Table 2: Macro data of health insurance market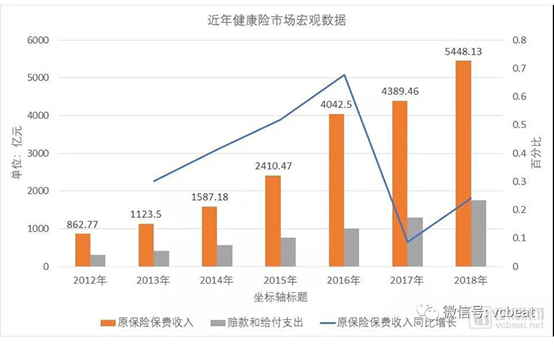 The following are some companies in China that carry out health insurance TPA business.
Table 1: Overview of domestic health insurance TPA companies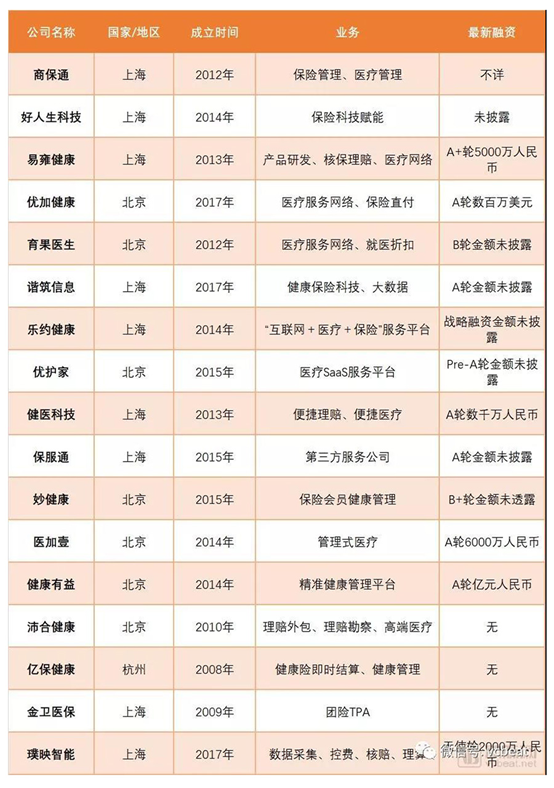 Data source: VCBEAT.TOP knowledge base
TPA company case: MSH
Founded in 2001, MSH is the largest third-party management service provider in the high-end health insurance sector in China. The headquarters and operation center are located in Shanghai, with Beijing Branch, Guangdong Branch, and four service representative offices in Suzhou, Dalian, Shenzhen, Wuhan and Chengdu.
The main business is to provide comprehensive high-end health insurance third-party management services (TPA) for insurance companies. MSH is also the Asia-Pacific headquarters of MSH International, the world's largest TPA service provider.
MSH International, a subsidiary of the French Siaci Saint Honoré (S2H) Group, is one of Europe's leading providers of insurance brokers and consulting services.
In the Chinese search, it appears less frequently, and the news that can be found is that in January 2018, HNA Capital and French S2H Group planned to fully serve the "Belt and Road" enterprises and fully support Chinese enterprises to "go global" , strengthen cooperation in joint ventures to establish international insurance brokerage companies, equity investment, and major project expansion.
Table 2: MSH's main business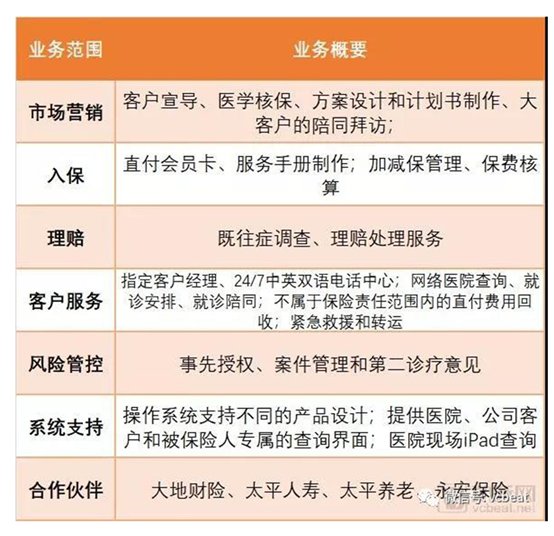 Source: MSH official website, VCBEAT.TOP
Table 3 : Introduction page of MSH and a critical illness overseas medical insurance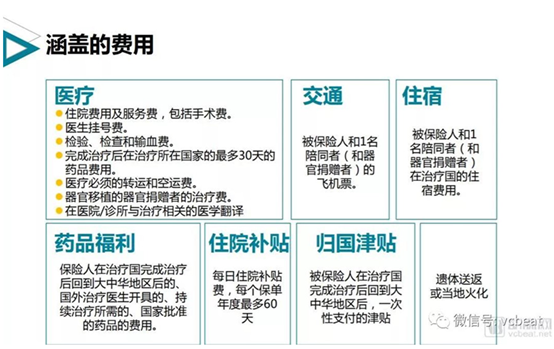 Source: Public information, VCBEAT.TOP
Of course, MSH, which is a high-end medical insurance service, is also expensive, and its basic product price is 20,000 / year, up to about 200,000 / year.
Table 4: MSH product quotation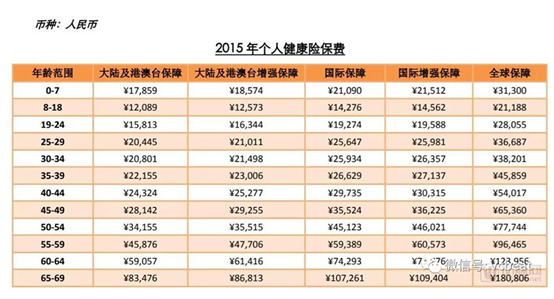 Source: Public information, VCBEAT.TOP
MSH also has a medical service network in China, such as the Huashan Hospital International Medical Center affiliated to Shanghai Fudan University, the Department of Special Therapy of Shanghai Children's Hospital, the Department of Special Needs of East China Hospital affiliated to Fudan University, Peking University Medical and Health Management Center, Japan Friendship Hospital International Medicine .
MSH's business model is a typical case of medical insurance TPA, and its focus is on the construction of a medical service network. For customers with demand for high-end medical services, this is an attractive value-added service that can even be used as a marketing advantage for medical insurance.
TPA company case: China Health Connect
China Health Connect is a third-party management service provider of Cseth Group, which provides healthy direct payment for corporate customers and insurance companies. Established in 2005, the headquarters and operation center are in Shanghai, with specialized service staff in Beijing, Guangzhou, Shenzhen, and Jiangsu. It has a high-end direct-pay medical network covering more than 300 hospitals in China and over 10,000 medical services overseas Providers, their successful claims service centers and call centers are well received in the industry.
China Health Connect's services are mainly divided into three parts: health insurance claims, direct payment of medical services and mutual insurance cooperation.
Table 5: China Health Connect 's main services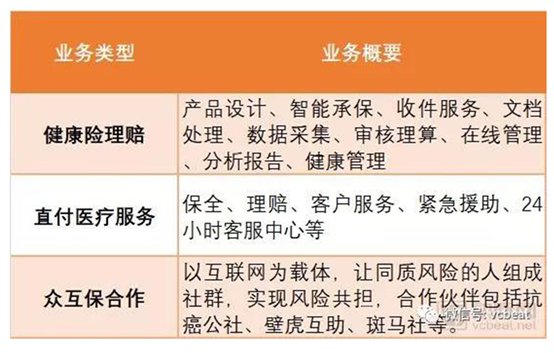 Source: China Health Connect
Xia Tingying, the founder of China Health Connect, joined AIA in 1997 and served for 8 years. She started her own business in 2005 and has established a number of companies, including insurance brokers, insurance valuations, health management and high-end medical and health services. integrated into China Health Connect Health Technology. She completed the 28th EMBA course of Changjiang Business School in 2017.
In terms of capital, although China Health Connect did not disclose financing information to the public, it can be seen from the change records of industry and commerce that Shanghai Shijian Yeyi Investment Partnership (Limited Partnership) was added in June 2015, which currently holds 20% of the shares . The background of Shijian Yeyi's shareholders is Shanghai Industrial, a large state-owned group enterprise.
China Health Connect health insurance claims management and medical service network business have a good reputation in the industry, and a number of industry insiders have positive comments. Its main advantages include years of accumulated databases, intelligent underwriting accounting systems, and risk management experience models.
TPA company case: Health Cross
Established in 2013, Health Cross is a company specializing in health insurance services, relying on industry-leading automated claims settlement systems and data analysis capabilities. Health Cross entered the market on the basis of a third-party service agency. On the one hand, it helps insurance companies to implement precise fee control and product innovation. At the same time, it connects with high-quality hospitals on the other end to deepen medical services, so as to achieve service-driven access to users, hospitals and insurance. Company tripartite demand.
In August 2018,Health Cross announced the completion of a 50 million yuan A1 round of financing. This round of financing was led by Aixiang Capital. The last round of investors Fang Yuanzheng Capital and Haier Capital continued to follow up. The same period of news shows that Yi Yong Health's new round of financing is also in progress.
At the same time when the A1 round of financing was disclosed, Health Cross opened a provincial commercial insurance settlement platform in Henan Province. Patients can be admitted to hospitals that have access to the commercial insurance direct payment settlement platform without paying a deposit. The computing system operates synchronously, and patients only need to pay for out-of-pocket expenses not covered by medical and commercial insurance.
Health Cross will also provide DRGS and medical record quality control services for hospitals in Henan, help hospitals improve their management and control capabilities and the quality of electronic medical record data, while helping residents build Internet health files, open the pharmacy data chain, and integrate the informationization of primary health institutions into the entire among the platforms.
Summary
Cases such as MSH, China Health Connect, and Health Cross help understand the specific business of domestic health insurance TPA companies. It can be seen that the specific business is still two major pieces, namely, health insurance product services and medical services. Insurance, compensation and risk management and control, medical services are mainly the establishment of a medical service network, including medical consultation, expert consultation, second diagnosis and treatment.
In the business model, TPA companies serve health insurance companies, which can be packaged for payment or charged according to service items. On the whole, the business of health insurance third-party services is relatively mature, and there is still much room for development in the market size.
Insurance + service collaboration, moving from expense reimbursement to managed medical care
In the old service process, health insurance companies were "paying" instead of "predicting". They can only pay after the fact. There is no way to have deep connection with medical institutions, drug suppliers, health management agencies, etc. It has great restrictions on mastering medical service processes and better controlling expenses.
In the more developed countries such as Europe and the United States, examples of close collaboration between health insurance agencies and medical service agencies have appeared, such as the famous Kaiser Medical Group and various types of preferred medical networks. The recent acquisition of Antai Insurance by CVS and the acquisition of Express Scripts by Cigna are classic events of cross-link integration in the health insurance industry chain.
According to the EY China Health Insurance White Paper, at present, insurance companies, as payers, have actively initiated integrations with hospitals, pharmaceutical companies, and health service providers in order to achieve reasonable fee control, increase customer stickiness, accumulate health data, and differentiated pricing. The model can be divided into four categories: strategic cooperation, capital operation, self-built system, and service procurement.
It is an industry consensus to require both industry collaboration and capital collaboration. An industry report issued by the China Insurance Association pointed out that the biggest dilemma facing the development of China's commercial health insurance is the lack of cooperation mechanisms with risk sharing, benefit balancing, and information sharing with medical providers. To improve this situation, we should start with improving the design of the critical illness insurance handling system, promoting commercial health insurance to participate in the reform of the medical service supply side, and establishing a legal system for health data.
Health insurance should not be limited to insurance, but should provide comprehensive protection for the insured based on health. Establishing an "insurance + medical + health management" ecosystem can not only bring better insurance experience to policyholders, but also better bring out the value of health insurance.
Moving from reimbursement medical insurance to managed medical insurance is one of the most important trends in the health insurance industry. Taking the United States as an example, the scale of HMOs (Health Management Organizations) and PPOs (Preferred Medical Organizations) in its commercial health insurance has expanded rapidly, and has already accounted for about 80% of medical insurance.
Table 6: changes in the structure of medical insurance in the United States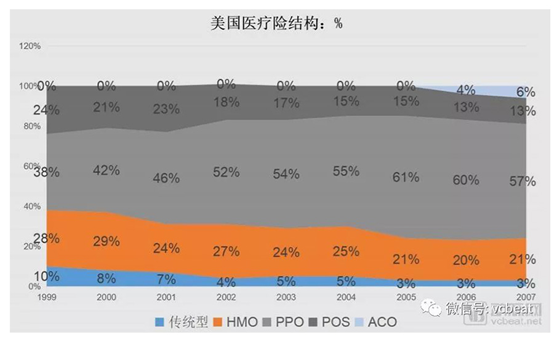 Data source: Sullivan & Cormwell, Research Report of Gautega Insurance Industry
The Health Maintenance Organization (HMO) is a health insurance organization that is closely integrated with insurance institutions and medical institutions. It combines medical insurance (third party) and medical service (supplier) into one. The interests of the two are the same. The medical service provider will actively save medical treatment. cost.
According to Ping An Securities Research Report, it has six major advantages: innovative payment methods, reviewing the entire process of medical services, selecting high-quality medical service providers, attaching importance to disease prevention, a strong information management system, and a strict referral system.
Table 7: HMO mode advantages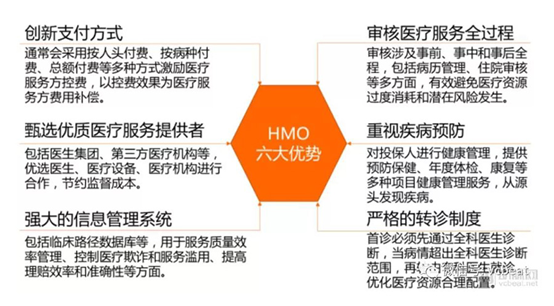 Source: Ping An Securities
Preferred Provider Organization (PPO) is an optional insurance plan between Fee for Service and Health Maintenance Organization (HMO). PPO insurance companies obtain preferential medical service prices by negotiating with doctors / hospitals. This way, PPO insurance companies can provide their members with cheaper medical insurance.
Both HMO and PPO attach importance to the synergy of insurance and medical and health services. Its core logic is to transform insurance and medical service institutions into a community of interests, cost sharing, benefit sharing, and through intervention in the behavior of the insured, Promote healthy lifestyle and compliance with diagnosis and treatment, reduce the risk of morbidity, and control medical expenses.
This logic has been verified in the European and American markets and proved effective, and the domestic market is also trying. For example, Weiyi and Ping An Good Doctor, Wei Yi as an Internet medical service provider, cooperates with insurance, Ping An Good Doctor mainly serves the health insurance customers of Ping An Group. Insurance + medical synergy is the main task of the next phase of health insurance TPA.
From TPA to full-process innovation, share the trillions of health insurance blue ocean market dividends
In terms of the health insurance market, in addition to medical services, there are many operating pain points, both pain points and key points of innovation. In addition to TPA, it is worth paying attention to the whole process and life cycle innovation around the health insurance service chain.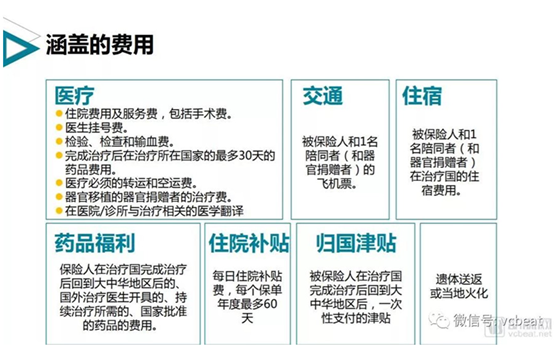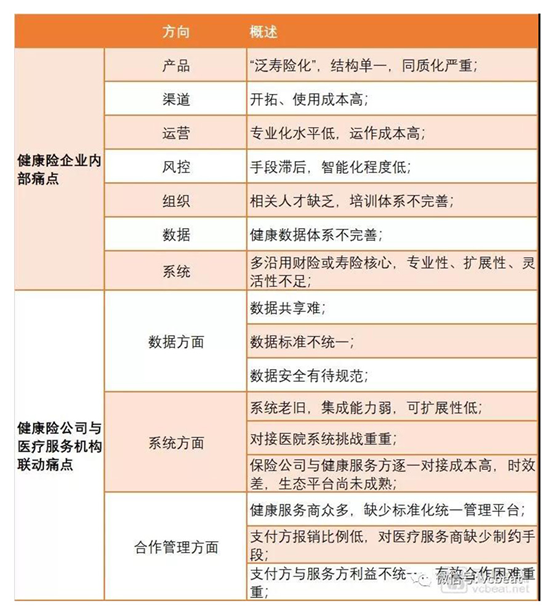 Source: EY China Commercial Health Insurance White Paper
Combining social and customer demand surveys, ecological status analysis, and business pain point summaries, Ernst & Young China believes that the future development trend of health insurance can be summarized in four words: focus on customers, professional operations, ecological cooperation, and follow-up supervision.
The specific performance is that health insurance will gradually move to meet the individual customers' medical needs as the center, and the service as a unit of the family will be closed-loop; the operation will be separated from the traditional property / life insurance business model and transformed into an ecological, professional, and intelligent operation; Efficient cooperation with service providers is the key to promoting the closed-loop formation of health insurance services.
The organic combination of commercial health insurance and government medical insurance tailored to local conditions is the key to achieving mutual benefits; actively cooperating with government departments to participate in the reform of the medical system is an important entry point for deeper service providers. In addition, technology is also the focus of innovation in the health insurance industry. Representative technologies include cloud computing, social networking, and blockchain.
The following are examples of other service models and technological innovations in the health insurance innovation circuit.
Industry Case: MediTrust Health
Magnesium Health is an innovative medical payment company established in 2017. As the leader of the medical payment innovation track, MediTrust Health takes the patient side as its entry point and is committed to solving the issue of medical payment and accessibility through innovative insurance and financial models, so that patients can use drugs and medical services in a timely and inexpensive manner.
In order to help patients obtain medicines at a lower cost and more convenient way, MediTrust Health provides services in three main lines: new payment, new retail and new services. New drug solutions, such as medical finance, efficacy insurance, drug benefits, and continuous incentive plans; "new retail" includes offline DTP pharmacies to pick up drugs from the store and cloud pharmacies to deliver drugs to the door; "new services" provide a A series of value-added services enhance the patient experience.
In terms of insurance innovation, MediTrust Health has worked closely with dozens of leading domestic commercial direct health insurance and reinsurance companies to develop a new special tumor protection insurance for the healthy population-the "MediTrust Health Safe Drug Protection Plan", for the first time New special drugs purchased outside the hospital are included in the guarantee responsibility, providing millions of people with more comprehensive guarantee coverage and better drug services.
In terms of paying patients at their own expense, MediTrust Health has cooperated with Top 20 foreign-funded pharmaceutical companies and local innovative pharmaceutical companies operating in China to customize innovative payment solutions for many of its heavyweight products. The medical health payment platform created by Magnesium Health has provided innovative drug payment services for more than 100,000 patients, and has saved patients more than 100 million yuan in drug costs, providing over 10,000 patients with interest-free instalment and efficacy insurance. Diversified Drug Benefit Plans.
The feature of the MediTrust Health business model is that it joins the existing ecosystem as a "value creator", establishes a win-win model with key stakeholders, and aggregates a large number of needs on the patient side to achieve the "collective" effect. Patients strive for more payment benefits; in pharmaceutical companies, providing a new model of return to "value" and greater accessibility will increase business, further providing the basis for "value-oriented" medical insurance access negotiations, Shorten the time from new drug launch to medical insurance access; at the pharmacy side, empower pharmacies with Magin information and patient management capabilities to help pharmacies improve services in all aspects and provide diversified patient solutions; for cooperative insurance or financial institutions It provides reliable and reliable patient data, provides the basis for product development, pricing, operation and iteration, and optimizes the industry's value chain as a whole.
Industry Case: VHS Technology
VHS Technology is a subsidiary of the VHS Group. Based on VHS's more than ten years of R & D and service experience in the health insurance and health management industry, VHS Technology, as a third-party enterprise for risk control in health insurance, integrates experience and technical advantages to launch an artificial intelligence health insurance business. The control platform "VAIHI" has become a more efficient inspection tool for insurance companies.
At present, "VAIHI" is driven by AI and big data, with "health risk diagnosis" and "disease diagnosis" as its core, and provides the health insurance industry with four major components including intelligent health intervention, intelligent two cores, and big data mining behavior recognition. Core technology, 6 intelligent rule engines, 12 health risk control-enabled modular deployments, and continuous access to big data from health care, insurance rules, health risk management practices, and related heavyweight industries, while continuously and efficiently Iterate and optimize the system.
Table 11: VHS "VAIHI" system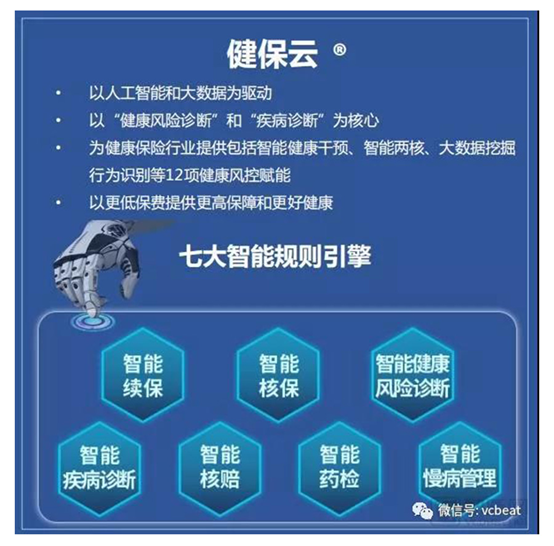 Source: VHS
Ms. Zhang Zhiyun, the founder and CEO of VHS Technology, told ArtNet that VHS provides health insurance companies and insureds with risk management and control services throughout the pre-, middle and post-insurance periods, empowering the health insurance industry with technology, and making the industry digital Intelligent transformation.
For example, in terms of intelligent underwriting, the traditional process is in the form of questionnaires and notices, and then matches the underwriting engine. However, there is a dilemma in the traditional model, that is, an excessively complicated questionnaire will dampen the enthusiasm of the policyholder and cause loss; if the information of the policyholder is not fully entered, the information will be insufficiently known and the risks will be difficult to control.
The solution given by VHS is a "three-tier questionnaire" model, that is, the questionnaire is differentiated, and a more detailed inquiry will be triggered only when a given answer is given. To identify risks and optimize the customer experience.
The second is to process medical documents through OCR and NLP technology at the stage of claim settlement, and use AI to organize data to improve the accuracy and efficiency of data entry. The VHS system can communicate with hospitals and medical insurance systems. Under the condition of ensuring data privacy, technical methods are used to identify fake invoices and fraudulent insurance incidents, and to judge the irrationality of claims.
Another respectable is the knowledge map of VHS. In 2013, Mayo Clinic, the Mayo Medical Group of the United States, directly invested in the VHS Group, injecting knowledge maps for disease diagnosis and healthy lifestyles. This knowledge map condenses Mayo 's more than 150 years of diagnostic experience data and provides the basis for the VHS "VAIHI" AI system .
Based on core knowledge and logical maps of evidence-based diagnosis and intelligent underwriting by international authoritative organizations, and VAIHI combined with health medical big data, it has realized rapid iteration of knowledge maps under the supervision of Class A evidence supervision, avoiding starting from "junk data" The "devil" phenomenon caused by zero-based unsupervised learning is leading in the industry.
Industry case: Jian Yi Bao
Jian Yi Bao was established in 2017. Zhang Shengming, the founder, has been deeply involved in the field of medicine and insurance for many years. He has been deeply aware of the pain points of the industry. Insurance products to solve the problem of health protection for the majority of sick people, and built a comprehensive service platform for patient insurance that serves 450 million sick people.
At present, the Health Insurance "Medicine Protection" project has been linked with 20772 pharmacy stores across the country, with 48348 registered clerks, and 254,618 person-times covered by the insurance policy, with a cumulative coverage of 344,429,600 yuan.
In addition, Jianyibao and Zhiben Medical Technology (focusing on international high-tech R & D and clinical application transformation in the field of tumors) and Shanghai Nuohui Medical (focusing on payment insurance for patients with major illnesses) are jointly developed and underwritten by well-known domestic life insurance companies. China's first innovative payment insurance plan for tumor detection and diagnosis and treatment.
This is the first domestic tumor commercial insurance based on the combination of second-generation sequencing testing and a designated insurance drug catalog. Through the deep integration of genetic testing, clinical diagnosis and insurance, it further promotes the innovation and development of precision medicine in China.
In the future, BioEase will continue to work on multiple fronts to build an insurance product system covering most pharmaceutical companies and most chronic disease types around the pain points of pharmaceutical companies, medical scenarios and people with illnesses, and solve offline training for chain drug store staff. Difficulties, develop targeted scenario-based insurance products, complete the construction of offline insurance scenarios, and finally enable the sick people to have commercial health insurance.
Health insurance service innovation is the key to breakthrough
Product homogeneity and fierce competition are the consensus of the industry on the health insurance market. The former is reflected in the lack of product differentiation. For the insured in different regions and different living habits, the risk of disease or severe illness is different, and different products should be provided; High, rely on agent channels, lack of motivation for innovation.
Table 12: Health insurance market concentration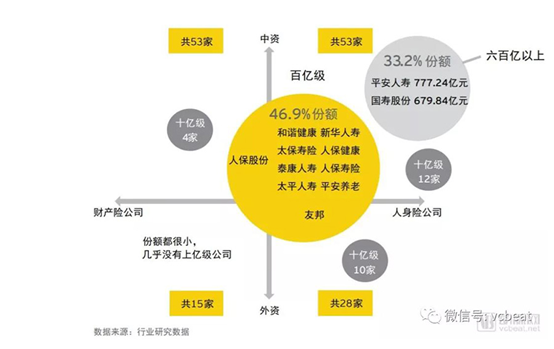 Source: China Health Insurance White Paper
Market data shows that the first two insurance companies have gained about 1/3 of the market share, and the second-tier insurance companies have gained nearly 1/2 of the market share. The small enterprises have insufficient market share and cannot gather product innovation and service model innovation resources.
Innovation is the key point of breakthrough. How to innovate? Jiang Dean, a partner and actuary consultant of Mingde Actuarial Consulting Co., Ltd., told VCBEAT.TOP that "they have been verified abroad and the market has the same demand direction."
The first is the technology and data level. Health insurance product development and operations rely on data. In the past, medical data was lacking. With the help of big data and AI technology, data can be better acquired and applied. The ability of AI technology in image recognition, auxiliary diagnosis, and risk screening can also be combined with health insurance.
The second is the innovation of business models, such as the mining of new insurance scenarios, the development of new products, and the combination of insurance and medical services. Especially for the latter, Ping An Medical Insurance and CPIC have already made preliminary attempts and have certain demonstration effects. "Not economic, long-term value", this is bound to be the future direction. The other is what is already being done overseas and can be considered for domestic introduction.
Of course, under the increasing pressure on the operation of medical insurance funds and the reform of medical payment methods by the Medical Insurance Bureau, such as the Drks or packaged payment model, the hospital itself also needs to control fees, and hospital services become costs, and it also requires financial Planning, this is a potentially innovative direction that may be overlooked.